Cypress Table and Cedar Chairs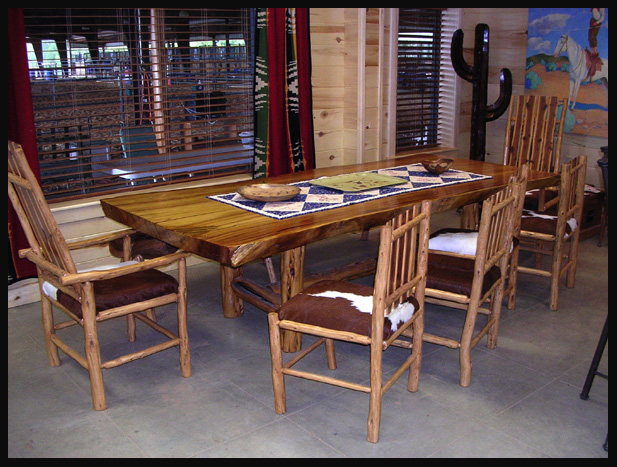 The Cypress used in this table is one piece of wood 4.5″ thick, 4′ wide x 9′ long. Ten guests can be comfortably seated. Four natural edge cedar posts form a tressle base for the table.
Both long sides were left with the natural edge, and the table was finished using durable polyurethane.
Chairs are all natural edge cedar posts with hair-on cow hide. The two end chairs have high back and arm rests.