Mesquite Gun Cabinet / Safe Room Door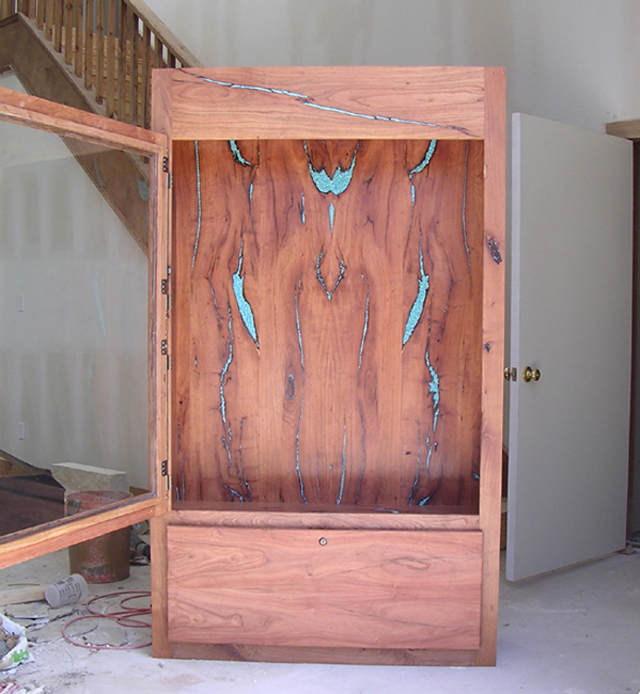 This unique gun cabinet is functional as well beautiful. It doubles as a door for a large safe room and is located in the foyer of the office space that houses much of the mesquite office furniture featured in this gallery.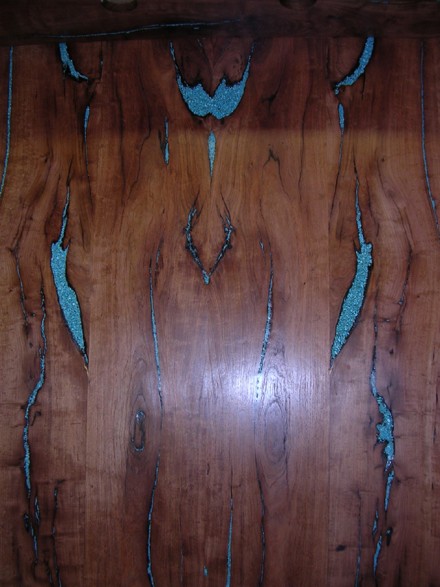 Bookmatched with turquoise inlays on the finished inside, back of the gun cabinet.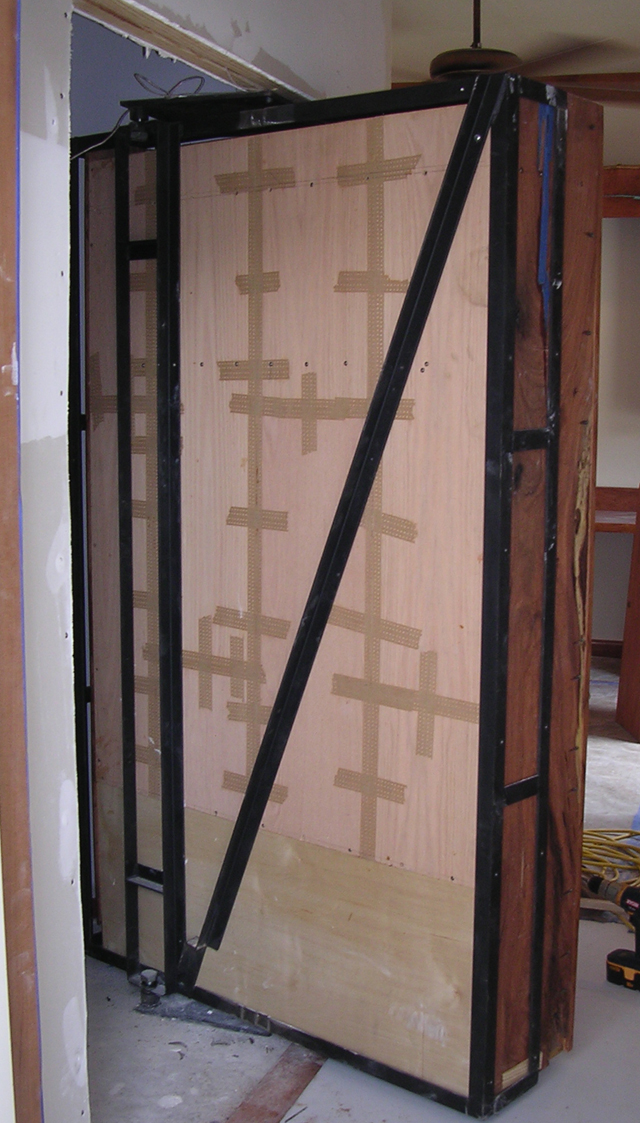 The frame into which the finished cabinet was installed.