The owners of this farm house, built in the 1920's commissioned Paul Kendall to build a Natural Wood counter top.
The client wanted Mesquite counter tops with natural edges on the front of the counter top and the top of the backsplash.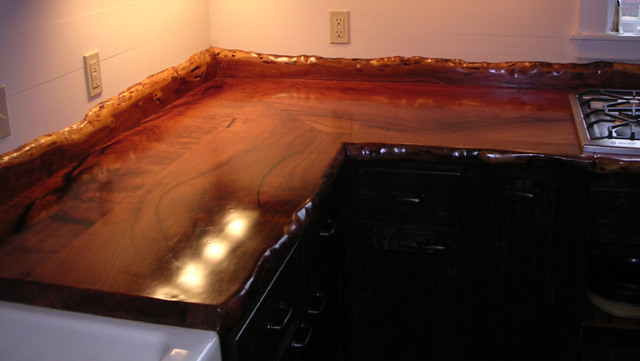 Water tight double epoxy was applied as a finish.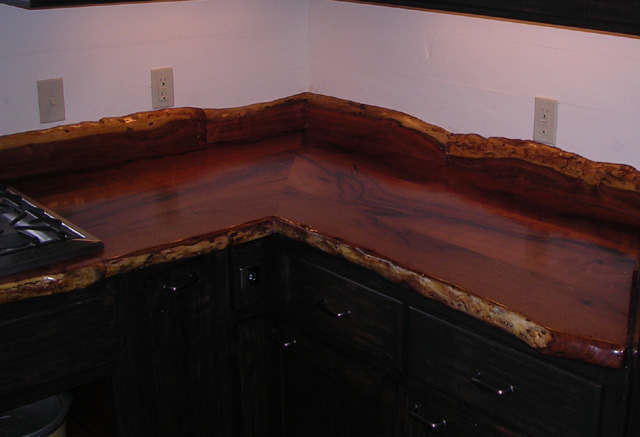 Natural edges on the front and backsplash gives the counter tops in this farm house a unique look and feel.